Apr 05 2012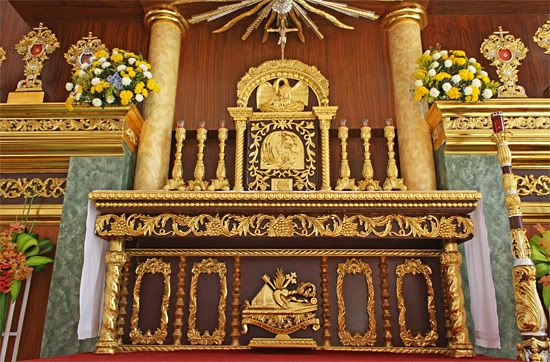 The main altar of the chapel.
A few months ago we featured a Cebuano master encarnador performing restoration works on an antique image of San Agustin. Today, as part of the visita iglesia series for this year's Holy Week, we show to you the Chapel of the Holy Relics embellished to full splendor with ornate altars and reliquaries by another imaginative and equally talented Cebuano artist.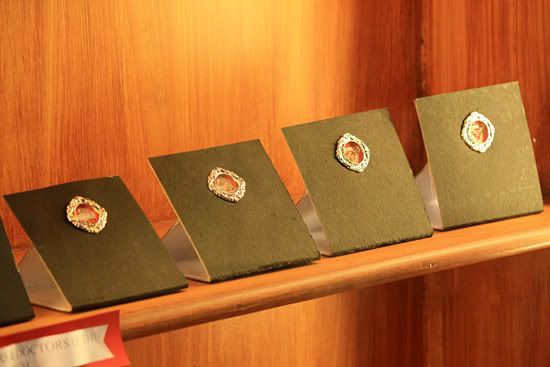 Holy Relics temporarily displayed in cardboard holders.
The chapel was established just recently to house almost a thousand relics under the custody of Father Dennis Duene Ruiz, a discalced augustinian priest who used to work at the Vicariate of Rome while finishing his studies for the priesthood. Pious Christians will find the chapel interesting as it has in its collection the relics of the passion of Christ which include a piece of the actual wooden cross where Jesus was crucified.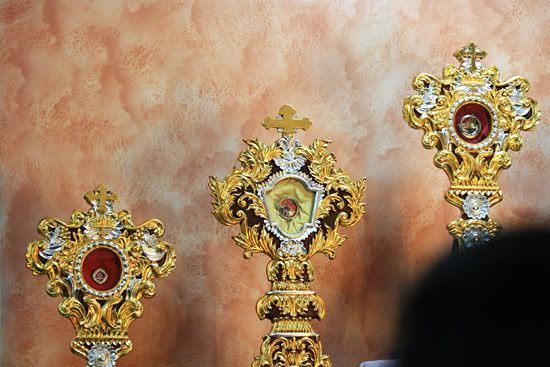 Ornate wooden reliquaries.
All relics under the chapel's possession are housed in ornate wooden reliquaries that are locally hand-carved and gold-leafed. The main altar itself including its various embellishments are all products of local imagination. According to Father Ruiz, a very large empty wall that faces the altar will soon be painted with biblical scenes by another local artist mimicking the beauty of the Sistine Chapel.

Details of a side-altar retablo.
Cebu has earned various monickers in the past one of which is the title of Furniture Capital of the Philippines due to its steady pool of talented artists who have produced and exported furniture for various clients abroad. The Chapel of the Holy Relics is itself a testament to the ingenuity of the Cebuano craft. Aside from it being a repository of sacred relics, it is also a museum that pays tribute to the talents and abilities of our local artists.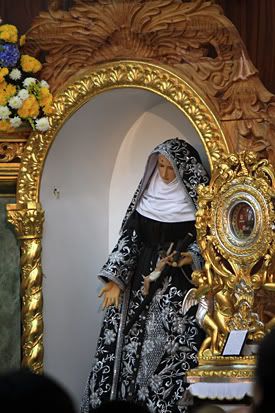 (Left) An intricately-carved niche of Santa Rita de Cascia, notice the large reliquary beside it. (Right) Relief of Elijah above the main altar.
The Chapel of the Holy Relics is located in Tabor Hill — a religious venue for spiritual retreats and other activities run by the Order of the Discalced Augustinians — in Barangay San Jose, Cebu City. There are no jeepneys that go directly to Tabor Hill however one can ride a habal-habal for just ten pesos from the town proper of Barangay Talamban.
4 Responses to "Cebuano Imagination at the Chapel of the Holy Relics"
Leave a Reply